Registration
Registration in now open but closes shortly.
Scholarships
The JALTCALL SIG is proud to announce a limited number of scholarships for JALTCALL 2018 with applications accepted until May 8th.
Proposals
The deadline to submit a proposal for the 2018 conference was Feb. 14th. Submissions are now closed. Results of the vetting have been announced. Re-submission deadline is April 7, 2018.
The Conference
For educators & researchers in digital technology & language learning
Theme: New Directions in Educational Technology
Dates: June 8-10, 2018.
Venue: Meijo University, Nagoya, Nagoya Dome-Mae Campus (Google Maps). Nearest station is Nagoya Dome-mae Yada. (ナゴヤドーム前キャンパス)
Please note that this campus is relatively new. Do not confuse it with the other campuses (Tenpaku, Yagoto, etc.) that a Google Search may direct you to instead.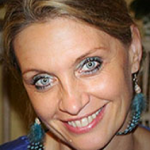 Keynote Speaker: Agnieszka (Aga) Palalas, President of IAmLearn & IABL, Assistant Professor, Athabasca University, Canada. Title: Technology and the Changing Role of the Teacher and Learner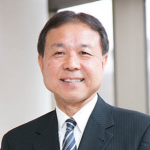 Plenary Speaker: Kazunori Nozawa, JALTCALL co-founder, Professor Emeritus, Ritsumeikan University, Japan. Title: CALL Integration into EFL: Successes and Challenges over the Years
Friday Workshops: Friday June 8th, 18:00 – 21:00.  Bring your own device
18:00 – 19:20: Room DN 404:  The why and how of gamification in standard Moodle, Gordon Bateson, Kochi University of Technology (Sponsored by Moodle Association of Japan).
19:40 – 21:00: Room DN 404: Google Classroom: An Introduction to the LMS Supported by Google Suite of Applications. Thom Rawson, Nagasaki International University.
19:40 – 21:00: Room DN 405: Advances in active learning: an open-space session. Paul Daniels, Kochi University of Technology.